Shop
Classic MINI Drink Coaster Set
MINImize damage to your furniture with our set of six 3.5"x"3.5" Classic MINI laser-etched drink coasters. Precisely machined from exterior-grade aluminum with a neoprene base that insulates and protects furniture from heat, water, and scratches.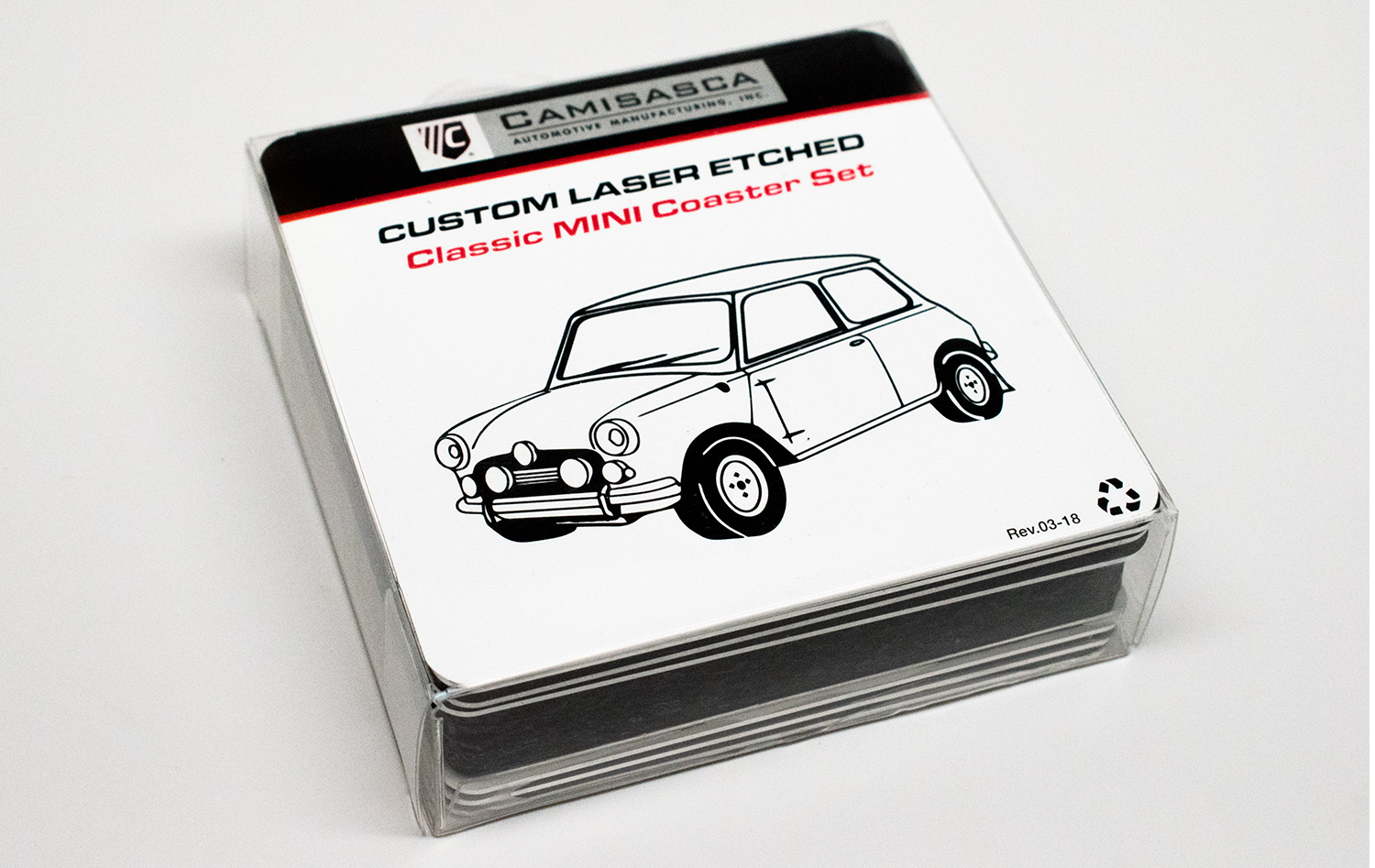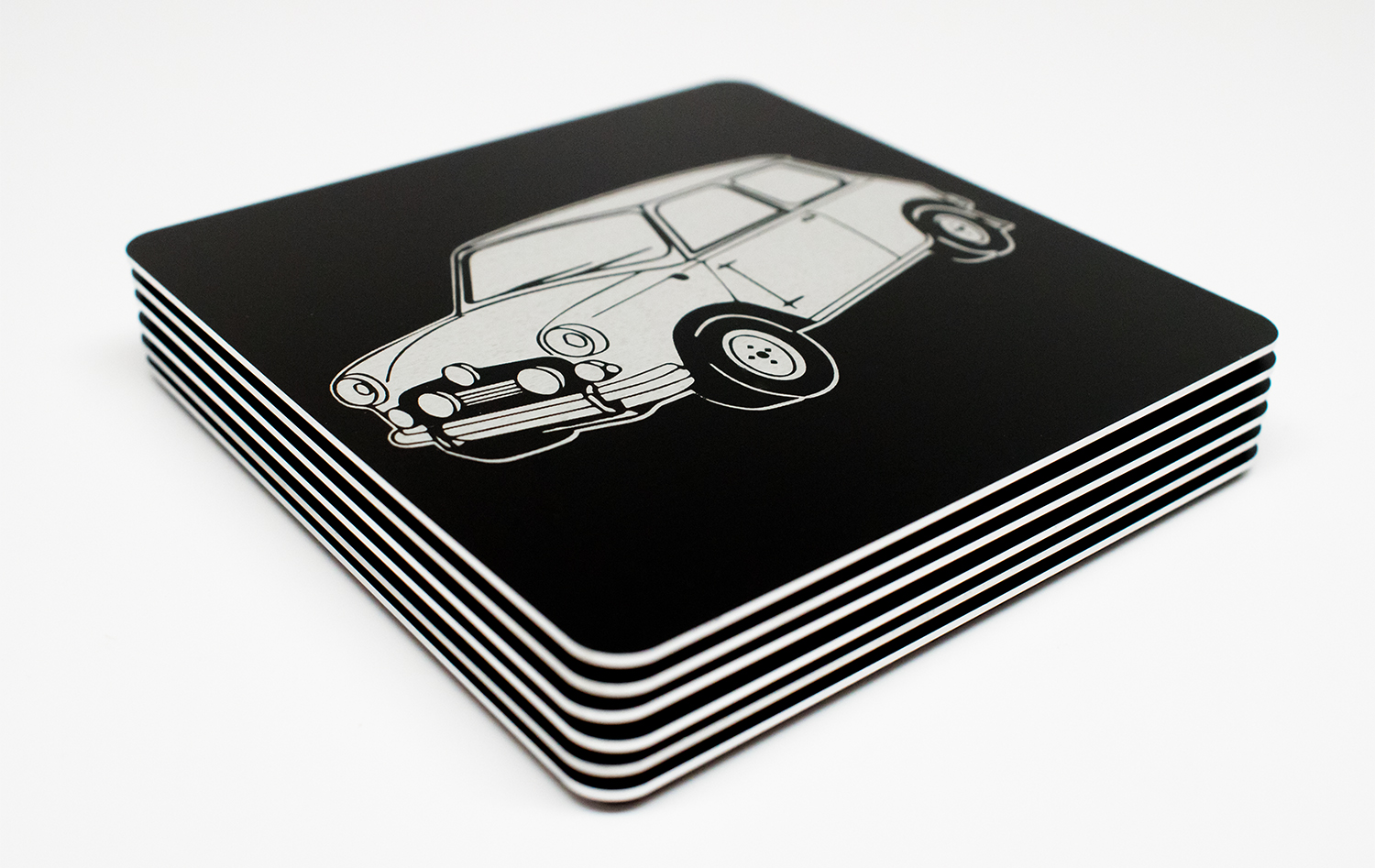 Additional Info
PRODUCT DESCRIPTION
We've upped the ante with our new range of precision machined, automotive grade aluminum coasters. We fine-tuned our original coasters, making them bigger and tougher with an improved neoprene base for optimum protection and insulation from water, heat, and scuffs.
Each coaster set includes six classic MINI laser etched coasters.
FEATURES
Set of 6 laser-etched aluminum coasters featuring the classic MINI
High-quality neoprene backing protects and insulates furniture from heat, water, and scratches
3 1/2" x 3 1/2"
2.5mm thick
Easy to clean with a damp cloth