Shop
Genuine Carbon Fiber Motorcycle License Plate Frame
This luxurious genuine carbon fiber composite license plate frame screams performance. Our patent pending design is lightweight, super clean in appearance, ultra-durable, and made from the same high-quality genuine carbon fiber we supply directly to some of North America's most prestigious vehicle manufacturers.
Our unique backing-plate design eliminates the need to directly screw your plate and frame through to the vehicle mounting bracket. As an alternative the simple two-piece assembly sandwiches the plate between an aluminum backer plate and the outer frame. This is without the need for screws, thus eliminating unsightly mounting frame tabs and hardware. The end result is a secured plate offering "full exposure" of the license plate without blockage of any important information, and overall increased anti-theft deterrent.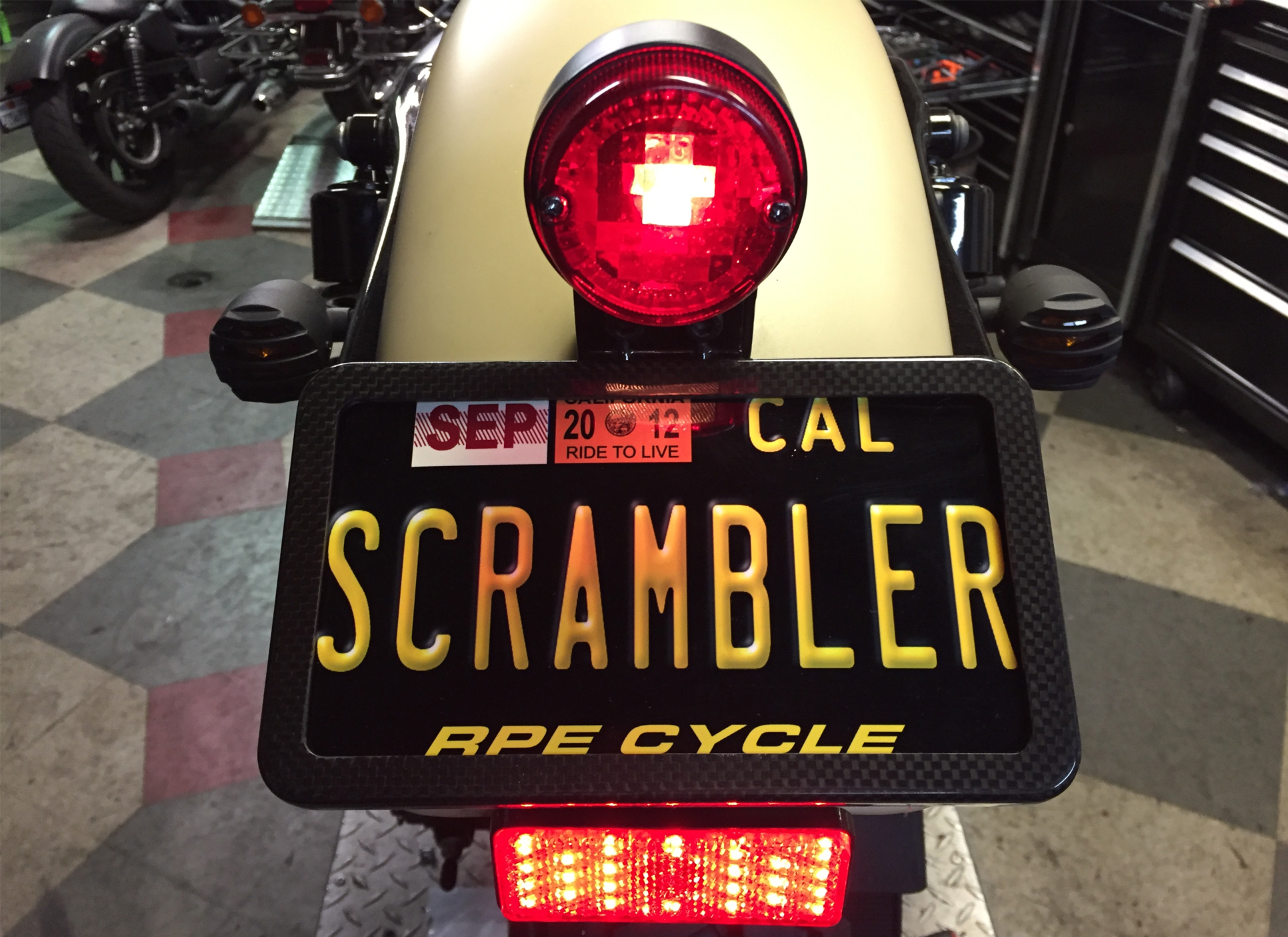 Additional Info
PRODUCT DESCRIPTION
Precision-made from tight pre-impregnated carbon fiber composite at approximately 1.75 millimeters thick, our carbon fiber motorcycle license plate frames have a perfect, straight weave with no pits or voids. We add a special brilliant clear coat process to enhance the natural weave appearance while protecting the frame surface from water deterioration and yellowing. All our carbon fiber Motorcycle frames come with a lightweight aluminum mounting bracket, which mates to the Carbon Fiber frame for a secured four corner snug fit. Each frame kit also includes all the necessary rust proof stainless steel bracket to bike mounting hardware.
FEATURES
Ultra-durable, lightweight construction and unique patent pending design.
Made of premium genuine carbon fiber composite
Fits most standard size U.S. motorcycle license plates
Exterior paint finish aluminum mounting bracket and 18/8 stainless steel mounting hardware included
Scratch and weather resistant clear coating
4-year exterior use warranty
Mounting instructions enclosed in package